We look forward to seeing you at Ichinoseki, the gateway to World Heritage-listed Hiraizumi.
Ichinoseki Tourism Association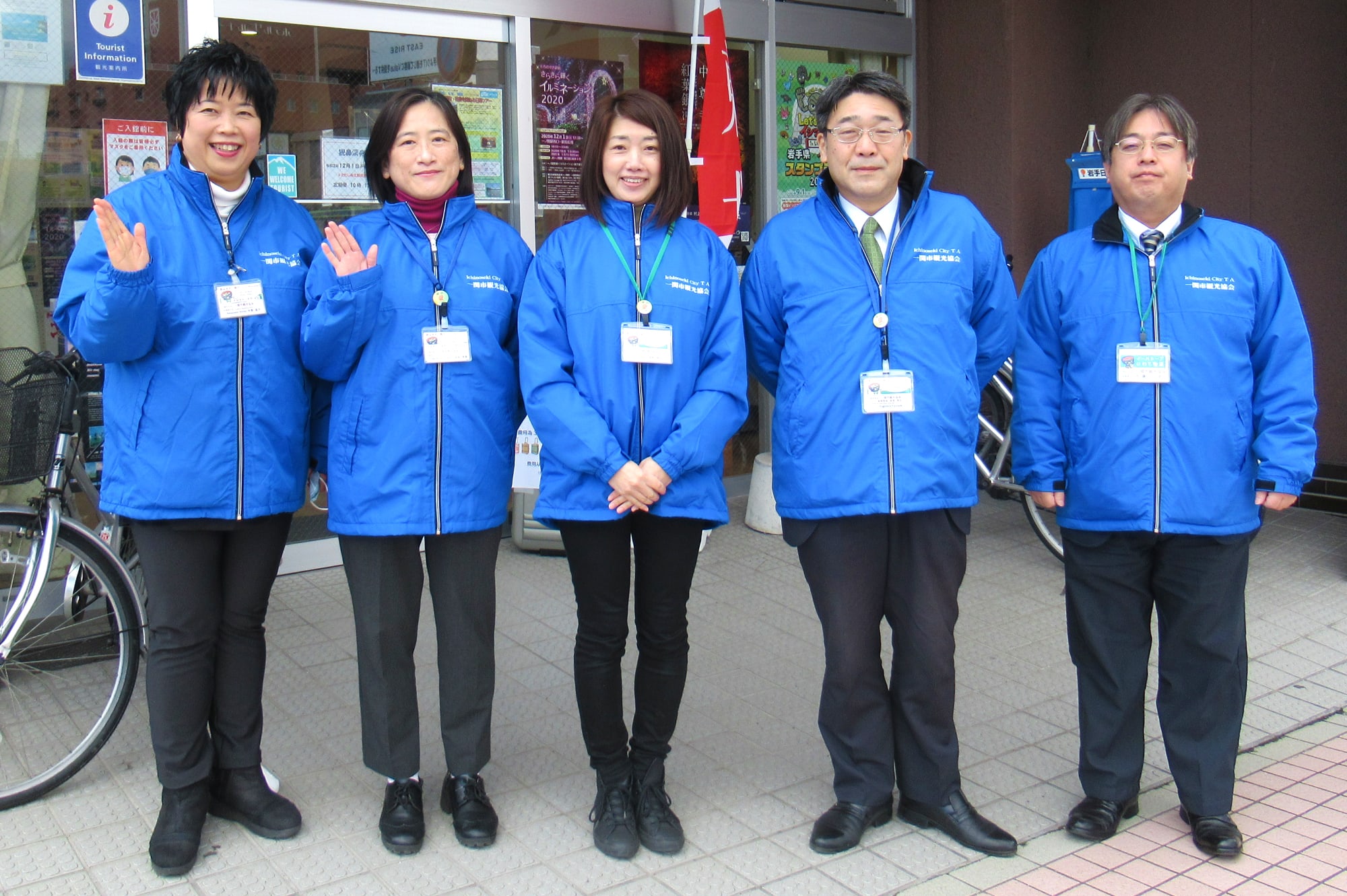 We are located on the first floor of the Chamber of Commerce building ("Shoko-Kaikan") at the terminal at JR Ichinoseki Station's west exit. We cover all local information as well as southern Iwate, the Sanriku coast, northern Miyagi and Ogachi, Akita. We also have an office to the right of the train gate at the west exit (to the right of the ticket vending machine).
基本情報
Contact

Ichinoseki Tourism Association

Address

021-0867 1 Ekimae, Ichinoseki City, Iwate 1F, Shoko Kaikan

Hours

9:00 a.m.–5:30 p.m.

Phone

Fax

0191-23-0066

Email

Access

The station information center is located near the train gate, Ichinoseki Station's west exit
The office is a 1-minute walk from Ichinoseki Station's west exit