Mt. Murone area Outdoor resort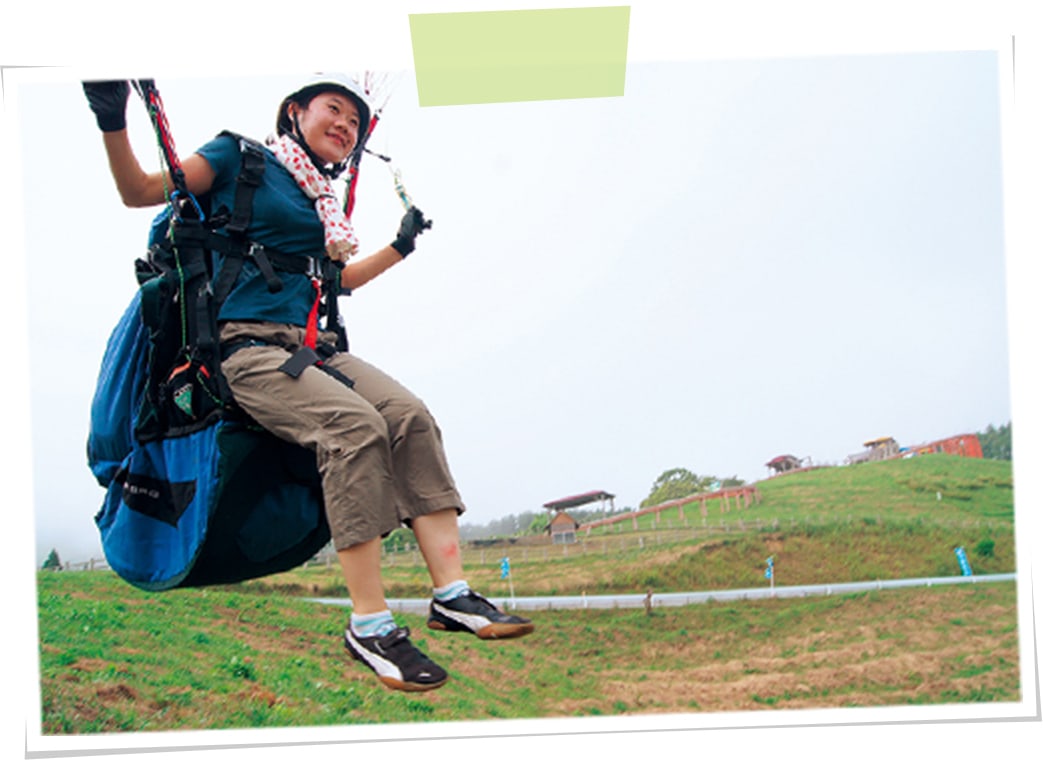 Float through the air on a paraglider
Ever wanted to fly? A paraglider ride gives you a bird's-eye view of the natural beauty of Mt. Murone, Iwate's prefectural nature park. The school offers many beginner's courses like the "Challenge Course," in which you experience the sensation of your feet lifting off the ground, and the "Tandem Course," where you'll fly to a height of 700 m with an instructor. Why not make your childhood dream come true at Mt. Murone?
MAPS Paraglider School
Address/194-1 Aza Osato, Orikabe, Murone-cho, Ichinoseki City, Iwate
Phone/0191-64-3081
Website/http://www1.ocn.ne.jp/~maps/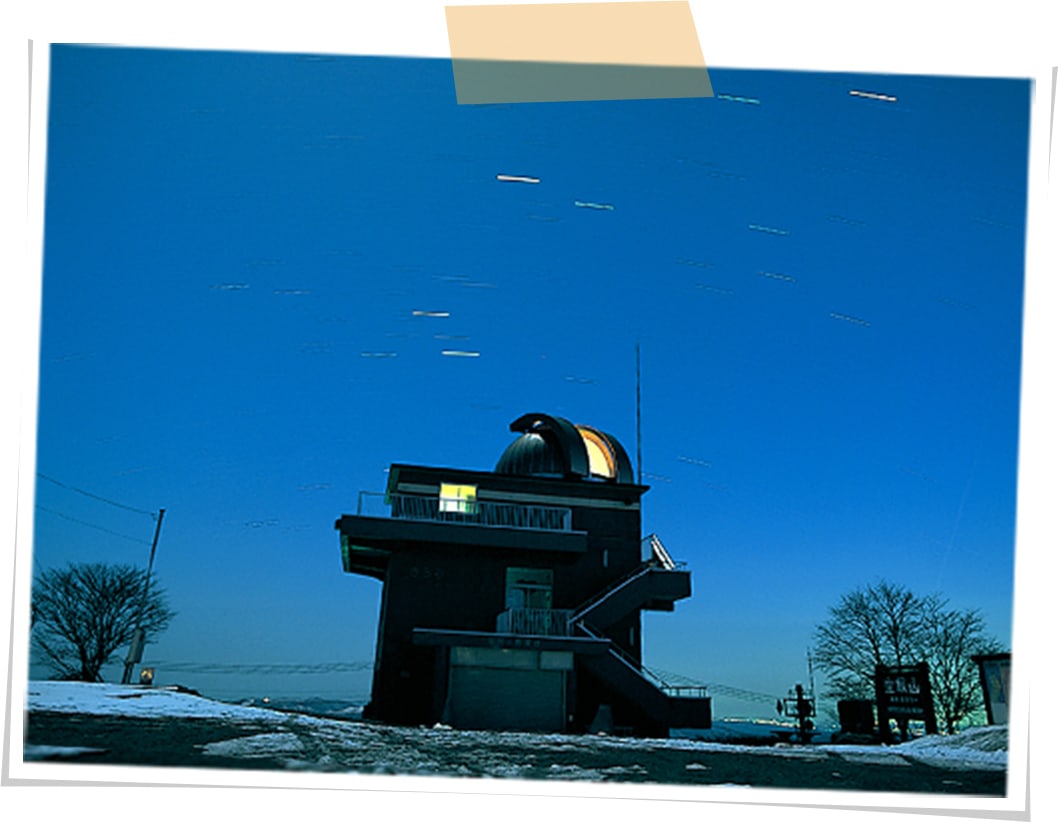 Gazing at planets/ from the 894.7-m summit
During the day, the summit of Mt. Murone is a perfect place to see the expanse of the Pacific Ocean and Mt. Hayachine. At night, it turns into a great stargazing spot, with a sky full of stars that seem to rain down. There's an observatory dome on the rooftop of the panoramic rest area near the summit, equipped with a 50-cm reflector telescope "Canopus" and a 15-cm refractor sub-telescope. It's a near-professional experience, with the sun and planets to watch during the day and the moon and planets at night. The training room displays models of the nine major planets and photos of space.
Mt. Murone Kirara Astronomical Observatory
Address/1-146 Aza Muronesan, Orikabe, Murone-cho, Ichinoseki City, Iwate
Phone/0191-64-3700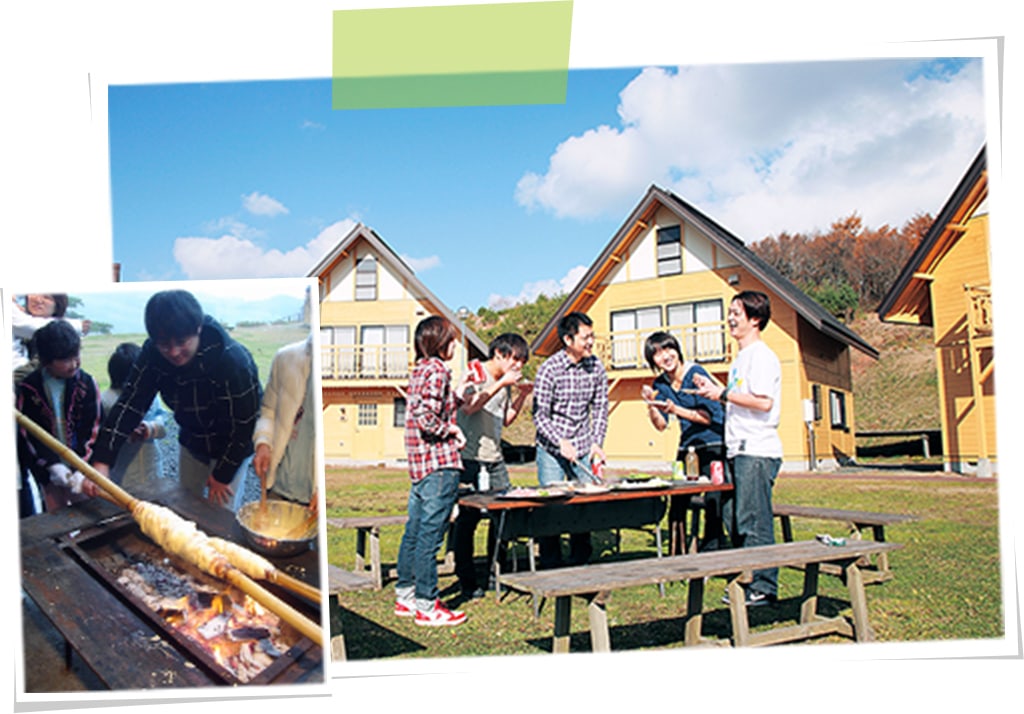 Group barbecues?/Camping with a view? This is it
Barbecue your favorite ingredients, meat and vegetables with friends, bake bread in a Dutch oven, or make baum kuchen cake over a charcoal fire. Whether you're a child or a grown-up, outdoor activities are refreshing and take you away from the stresses of daily life. The Pacific Ocean sparkling in the morning sun and the sky full of stars that look close enough to touch are both gifts of the magnificent Mt. Murone. Enjoy the outdoors to your heart's content in this great expanse of nature. If you want a more casual barbecue, visit the farm restaurant, which serves great raw lamb that's never been frozen.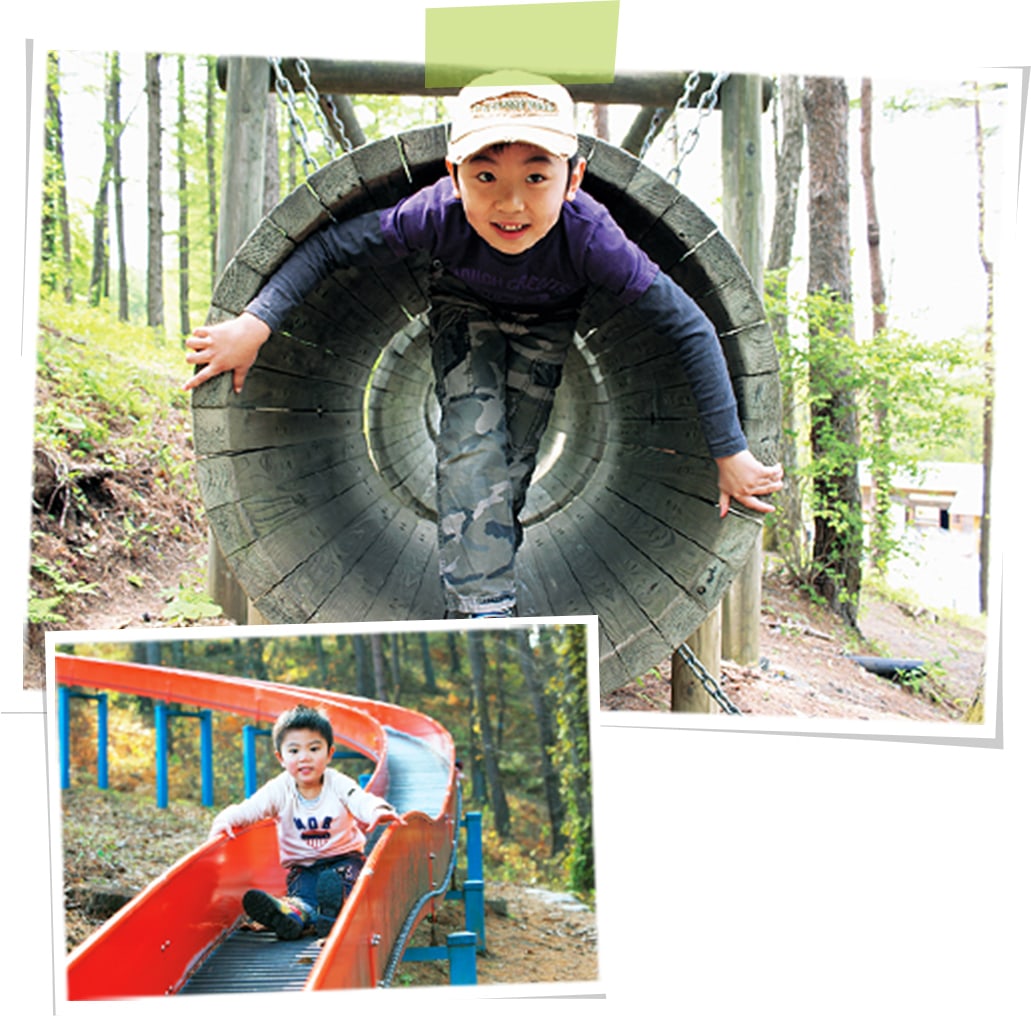 Are you young and charged with energy? This is the place for you!
A forest recreation area that takes advantage of the great natural landscapes of Mt. Murone, Astro Roman Daito has so much to offer! You'll discover seven mountain-biking trails for beginners to advanced cyclists, a bouldering traverse area, a field athletics area, and a mountain slide stretching 101 m long! There are plenty of other activities too, including rabbit-streaming where you can enjoy a nature stroll looking for targets as if in a game, a buckwheat noodle (soba) cooking session, and a baum-kuchen cake-baking experience. The resort is perfect for families with tireless kids, as it's fully equipped with log houses and campsites.
Astro Roman Daito
Address/51-8 Aza Yamaguchi, Ohara, Daito-cho, Ichinoseki City, Iwate
Phone/0191-72-2860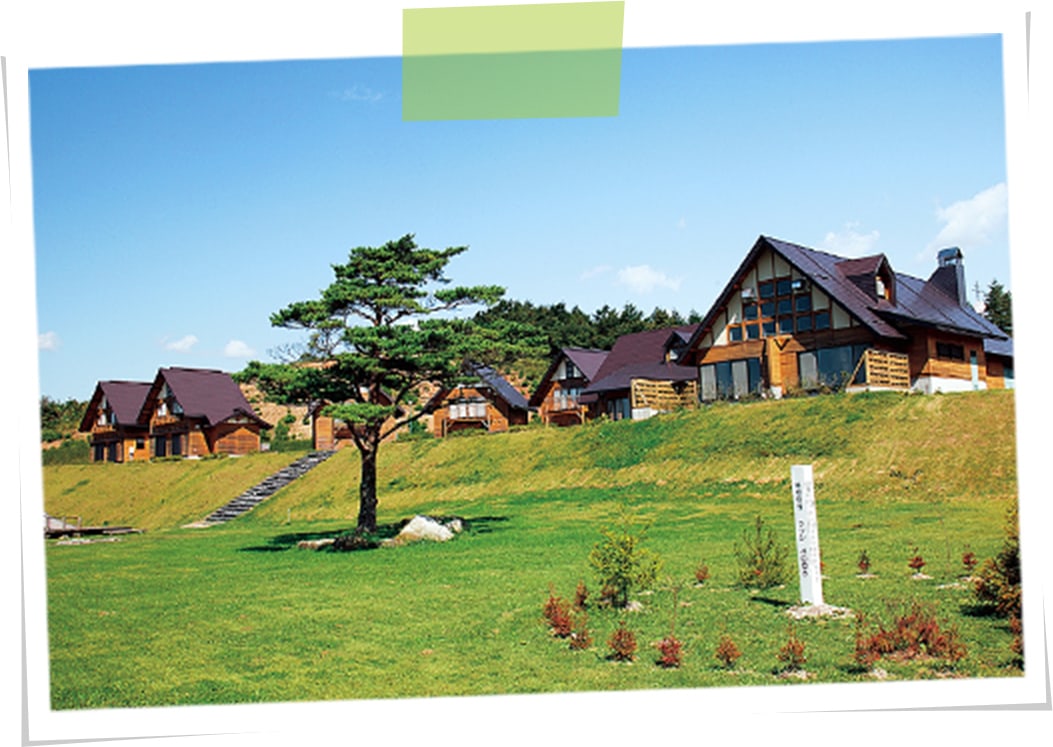 Enjoying the sunset from the bath
Once you've played to your heart's content, head for Makiba hot spring at the Daito Furusato Bunko center house. The superb view from the large bath, of Mt. Murone and Murone highlands changing their appearance every season, is sure to soothe your body and mind. The facility is fully equipped with cottages, a restaurant and accommodation facilities.
Daito Furusato Bunko
Address/51-161 Aza Yamaguchi, Ohara, Daito-cho, Ichinoseki City, Iwate
Phone/0191-72-3125